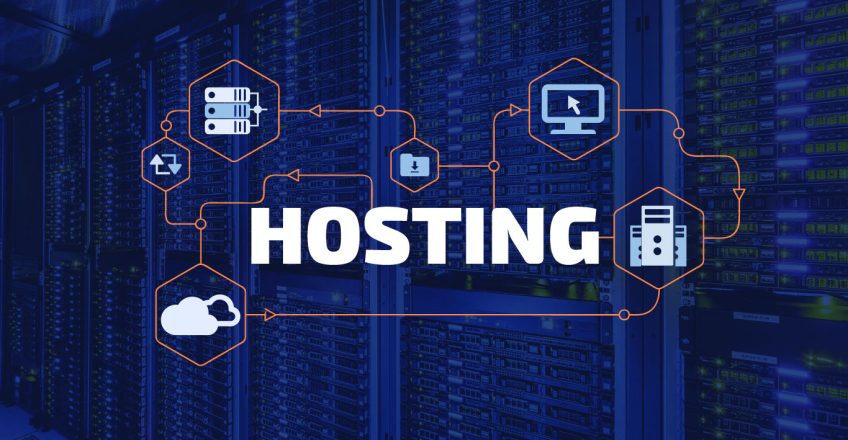 Hosting services in your company
Hosting services refer to the provision of online storage space, computing power, and other resources to make websites and web applications accessible on the internet. A hosting service provider typically offers different types of hosting plans that cater to various needs and budgets.
WazoHost is a web hosting service provider that offers a variety of hosting solutions to individuals and businesses.  WazoHost also offers domain registration services and website builder tools to help users build their websites. The company provides 24/7 technical support to ensure that users' websites are running smoothly.
Here are some reasons why your company needs hosting services.
Website availability

Hosting services provider ensure your website is available online 24/7. When you have a website hosted on a server, it can be accessed by anyone, anywhere in the world, at any time. This is important because it ensures that your website is always accessible to potential customers, which can help improve customer engagement and increase sales.
Scalability

WazoHost allow businesses to scale their resources as their business grows. As your business expands and your website traffic increases, you can easily upgrade your hosting plan to accommodate the increased traffic. Hosting services provide a flexible platform that can adapt to your changing business needs.
Security

Web Hosting  provide a secure platform for storing sensitive data. A reputable hosting provider will have robust security measures in place, such as firewalls, antivirus software, and intrusion detection systems, to protect your website from cyber attacks. This ensures that your company and customer data are secure.
Backup and recovery

Hosting services provider  offer backup and recovery solutions to ensure your website and data are safe in case of a disaster. Hosting providers regularly backup your website, applications, and databases, ensuring that you can quickly recover your data if it is lost due to a system failure or cyber attack.
Technical support

WazoHost provide technical support to help you manage your website and address any issues that arise. Hosting providers offer different levels of technical support, from basic to advanced, depending on your business needs. This ensures that you can quickly resolve any technical issues that may arise, minimizing the impact on your business.
Cost-effective

WazoHost are cost-effective compared to hosting your own servers. Hosting providers offer different hosting plans to suit different business needs and budgets. This ensures that businesses can access the hosting services they need without breaking the bank.
Improved website performance

Hosting services can improve website performance by providing faster loading times, improved website speed, and better website optimization. A reputable hosting provider will have servers located in different locations to ensure that your website loads quickly, no matter where your users are located.
In conclusion,
Hosting services are essential for any company looking to establish an online presence or conduct online operations. Therefore, it is essential to choose a reputable hosting provider that can meet your business needs and provide excellent customer service.
WazoHost is an example of a hosting service provider that offers a range of hosting plans and services to meet the needs of different users.